[ad_1]

NETHERLANDS: The latest Boon's Markt local supermarket in the Dutch village of Wolphaartsdijk is using a range of Freor propane refrigeration and freezer cabinets operating with Freor's Hydroloop refrigeration system.  
Opened two weeks ago, the Boon's Markt is the Dutch Boon Food Group's newest retail concept. The group operates two supermarket chains: MCD Supermarkt and Boon's Markt. Plans are in place to convert all MCD supermarkets into Boon's Markets in the coming years. The Wolphaartsdijk is the most recent conversion.
Boon's Markt claims to be the local supermarket by responding to the wishes of the consumer by including local products in the range and by supporting neighbourhood initiatives.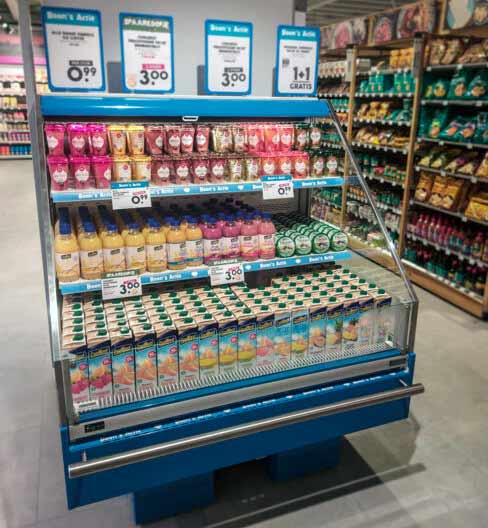 Lithuanian manufacturer Freor outfitted the new store with cooling equipment from its Green Wave R290 product range. This included the large-capacity Jupiter multideck with glass doors and balanced circulation of cold air between the shelves; the Vega QB H2 multi-level self-service counters with anti-fog glass; low-temperature Erida upright freezers; and the wide dual-compartment Hella freezer island with a special defrost heater inside the freezer to prevent buildups of frost and ice.
The Freor Hydroloop is said to offer an energy efficient alternative to traditional centralised supermarket refrigeration. It enables plug-in refrigeration equipment to be connected through closed-cycle liquid pipes to an external liquid-cooled system. A propylene glycol solution is used for heat removal. 
[ad_2]

Source link