[ad_1]

GHANA: A US$1.9m air conditioning and refrigeration test laboratory, the first in West Africa, has been officially opened in Accra, Ghana. 
The facility will enable Ghana's standards regulator to carry out tests and ensure that all air conditioners and refrigerators imported into Ghana meet the country's minimum energy performance standards. It will also complement the work of Ghana's Energy Commission in enforcing the country's import certification scheme, which demands that selected high-risk goods entering Ghana must be certified as meeting all obligatory standards. 
In addition, it will also aid the effectiveness of Ghana's current Energy Efficiency Appliance Standards and Labelling regime, being undertaken by the Energy Commission.
Finance for the new facility came from Ghana's Millennium Development Authority (MiDA), set up to oversee funding from the Millennium Challenge Corporation, a US independent overs aid agency. The Ghana Standards Authority also provided $45,000.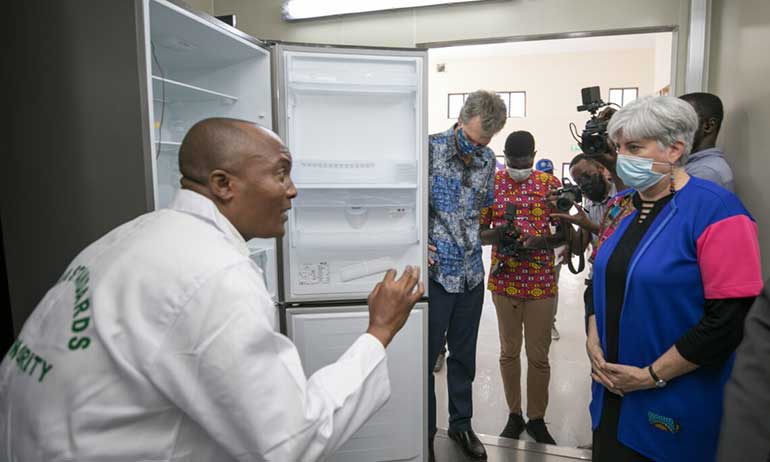 The new test lab is equipped with state-of-the-art equipment to meet global testing standards. It  has the capacity to test 96 air conditioners and 48 refrigeration appliances annually. The facility has been provided with a 400KVA generator set and a dedicated transformer, to ensure uninterrupted electrical power supply.
"This laboratory will put Ghana in a leadership position, helping to enforce strong efficiency standards, reducing emissions, and saving Ghanaians money," said US Ambassador Stephanie S Sullivan at the official inauguration.
[ad_2]

Source link