[ad_1]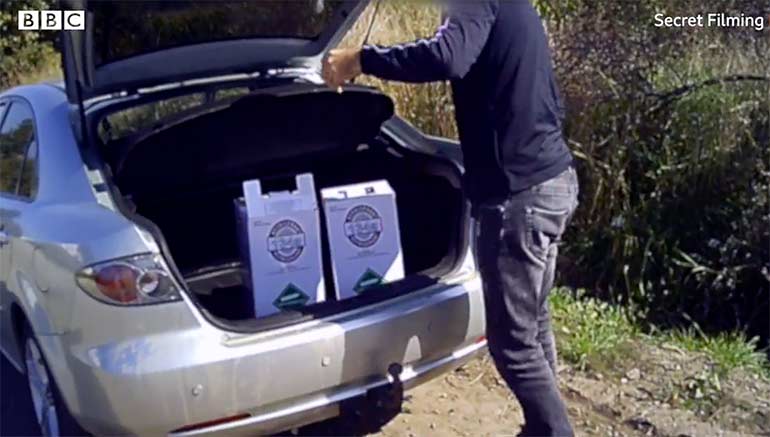 UK: Undercover BBC TV News reporters have carried an investigation on the ongoing sale of the trade in illegal refrigerant with film reports from Romania and the UK. 
After finding "scores of online adverts", the BBC investigation team met one trader, called "George", on the Romania-Ukraine border where HFCs where smuggling Chinese refrigerant in cars and lorries is common.
In the report, he is seen opening the boot of his car to reveal two cylinders of R134a. These are offered to the BBC reporters for the equivalent of £100 each. "George" claimed to be able to get 100 more, maybe 180.
To get the gases into the UK, he suggests smuggling them in the luggage compartments of passenger coaches. He admits to having previously sent 70 or 80 at a time to Germany using this method.
The BBC team also followed up on illegal refrigerant being openly advertised for sale on Facebook marketplace across the UK. 
The reporters bought two illegal disposable cylinders of R404A and R134a from a seller operating out of a suburban house in North London. The householder reveals that they come in from Europe but admits that is now very much harder due to a crackdown by customs.
[ad_2]

Source link